Official press release from Kwambio Ltd. Ukraine. Edit: Yao vd Heerik.

To be announced at CES 2018:
Kwambio Brings Maximum Precision to 3D Printing of Ceramics
NYC-based startup Kwambio developed its very own high precision 3D printer, Ceramo One®, specifically for 3D printing of ceramic objects. They are going to present it at CES in Las Vegas (Booth #51545, January 8-12, 2018).  
A year ago, backed by TechStars accelerator and numerous angel investors, Kwambio launched its factory in Ukraine – actually, the first specialised in ceramics 3D printing factory in Europe. The company has partnered with emerging and established designers all over the world to produce unique designer products on-demand. Kwambio 3D prints objects of any complexity: jewelry, homewares, pieces of decor, custom technical parts, and even bone substitute implants.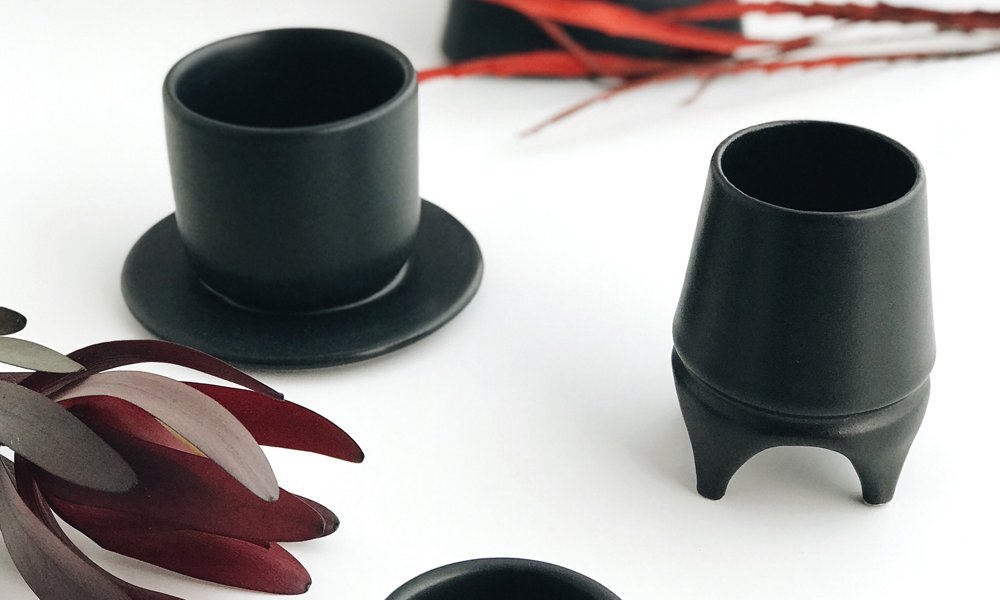 From the very beginning, Kwambio's engineers faced this dilemma: all existent 3D printers couldn't print a ceramic object with high precision and speed. That's why many 3D printing companies manufacture ceramics in a different way—they 3D print a mold, and then pour a ceramic mixture into it to create a cast. Before firing, part of the mold has to be removed and the rest will be disintegrated in the fire. With glazing, it takes around 10 days to make a cup, and it barely can be called a 3D printing process.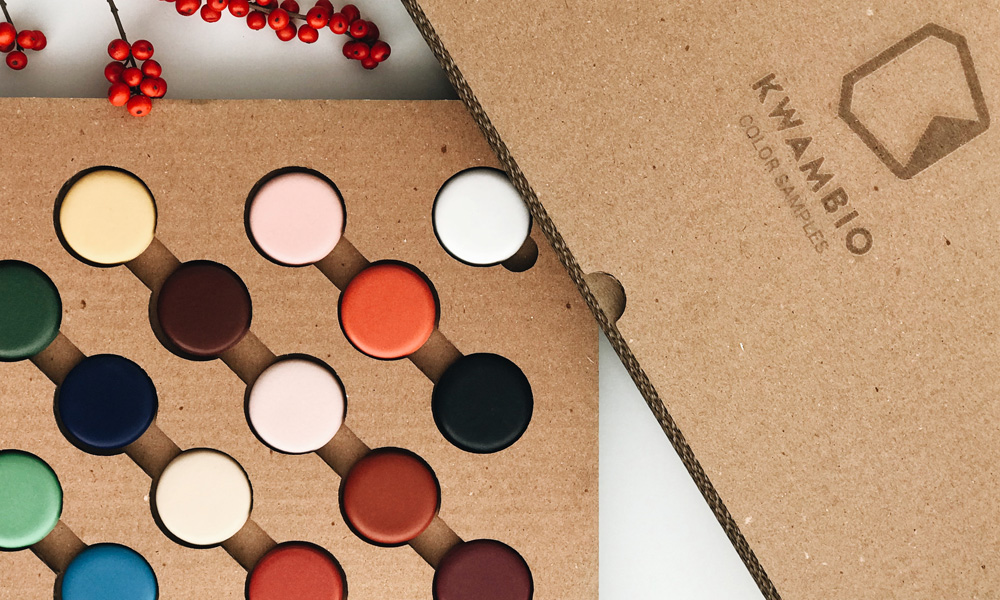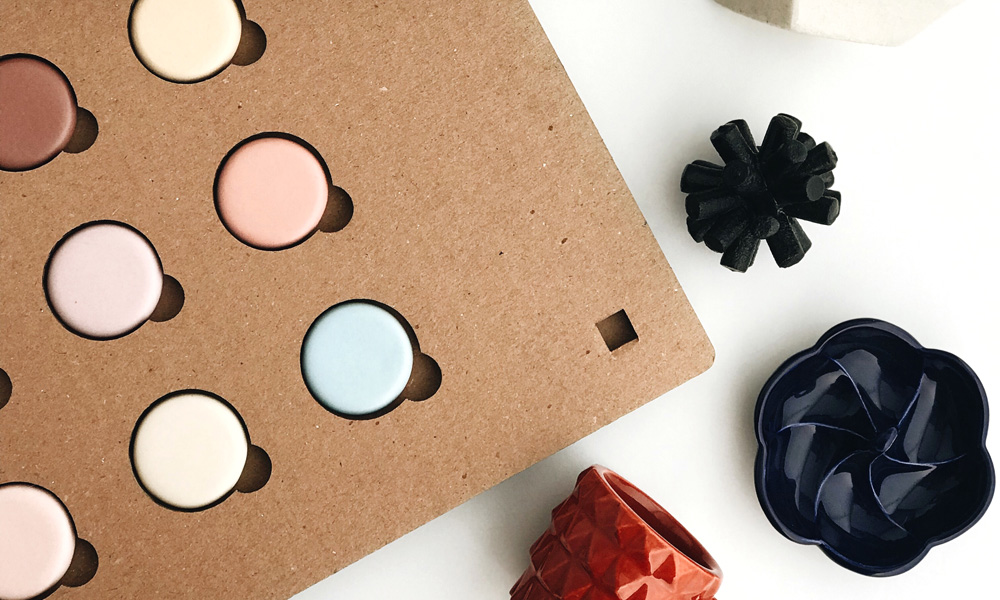 Kwambio managed to radically shorten the production time by creating a new technology of binder jetting 3D printing with ceramic powders, which allows to 3D print objects layer by layer with high precision.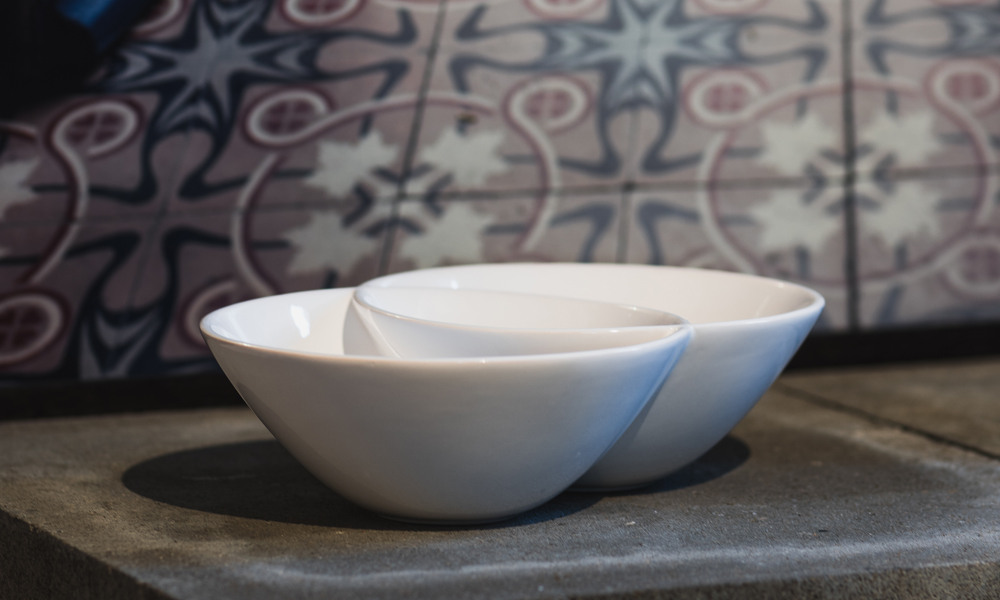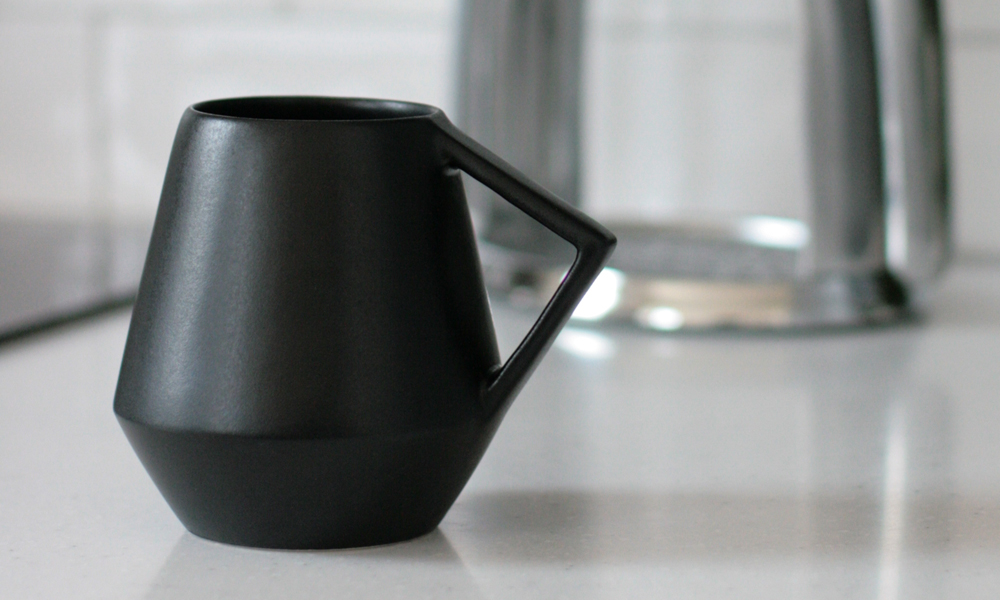 To implement the new technology, engineers from Kwambio assembled their own 3D printer,  Ceramo One®. A working prototype is used daily at their factory in Ukraine.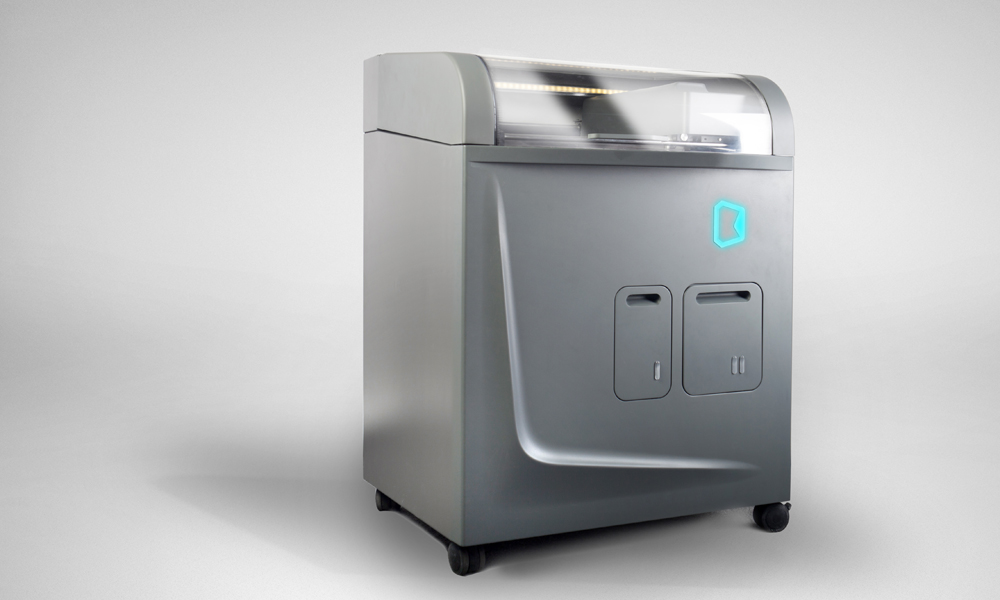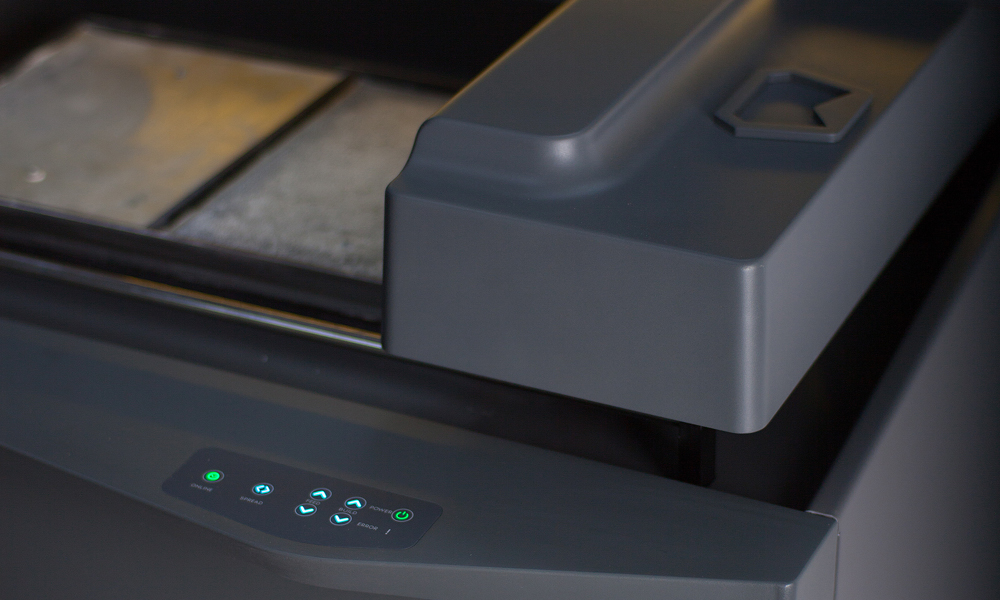 Its high speed of printing (160 mm per second) and accuracy (20 microns) causes it to stand out from all other competitors in the industry.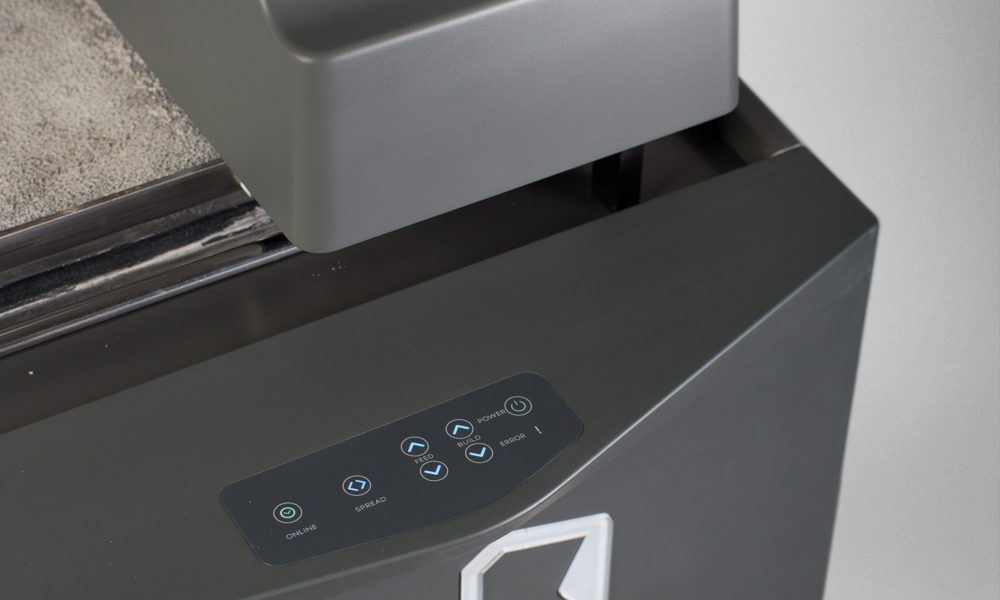 Ceramo One® has reduced the price of 3D printed ceramics to $0.08 for one square centimeter of object's surface, while the average price is currently $0.12-15. The manufacturing process has been optimized and the speed of production has also grown significantly. With Ceramo One®, it only takes 2-3 hours to 3D print a cup.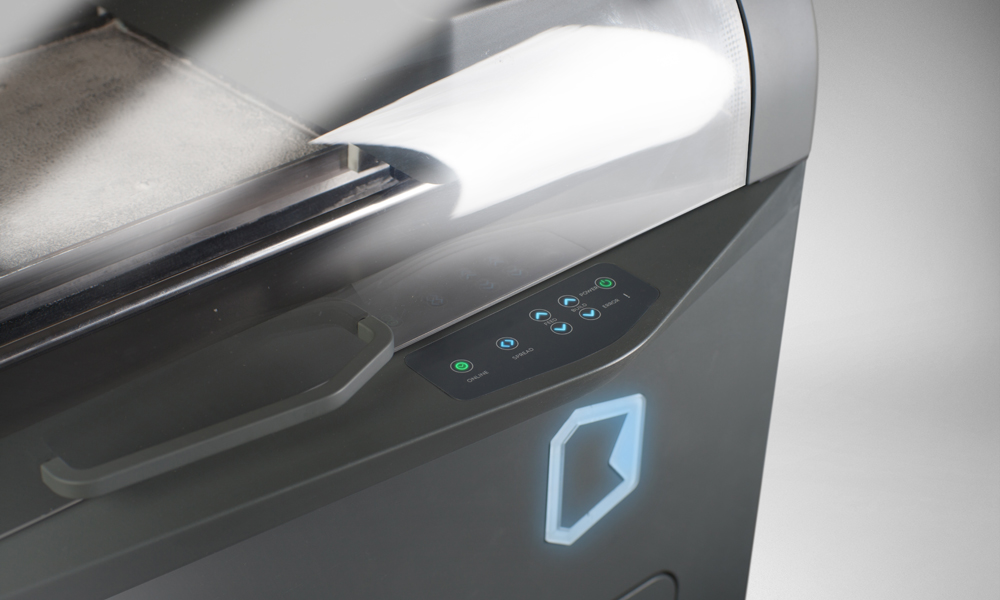 A new 3D printer prints with special powders based on clay, which are also developed by Kwambio's technologists. The company offers a unique range of glazes—100 colors and counting. As for finishes, objects can be matte, gloss, or opaque. With Ceramo One®, one can manufacture not only designer objects but also molds for casting metal products and parts for aerospace industry.
The maximum product size that can be manufactured with Ceramo One® is 35 * 35 * 38 cm. Larger items are printed in parts.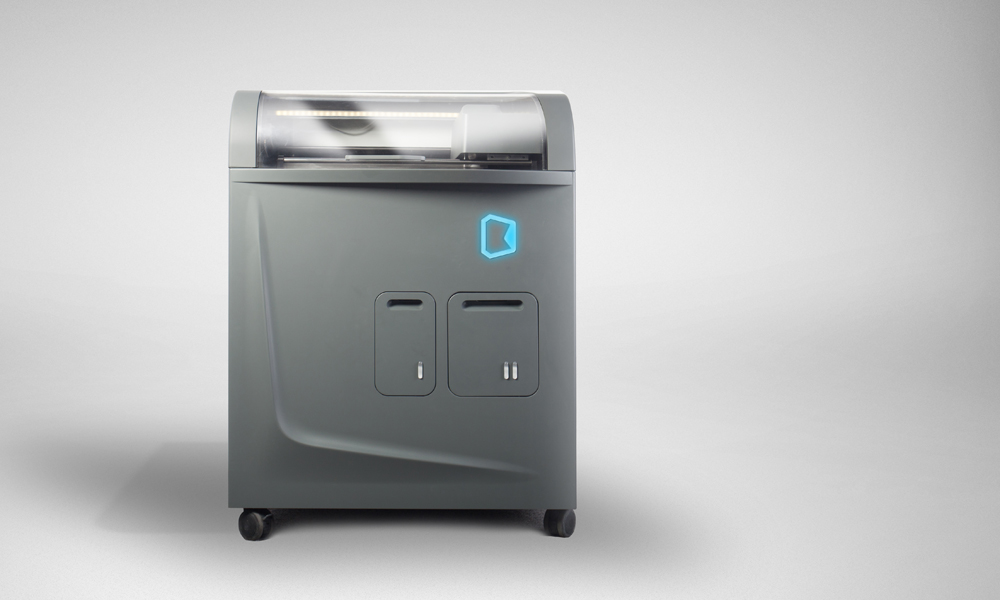 At the moment, the new printer exists as a working prototype, but it will be available for pre-order beginning January 2018. The cost is a mere $25,000. Kwambio will present Ceramo One® at The International Consumer Electronics Show in Las Vegas in January 2018.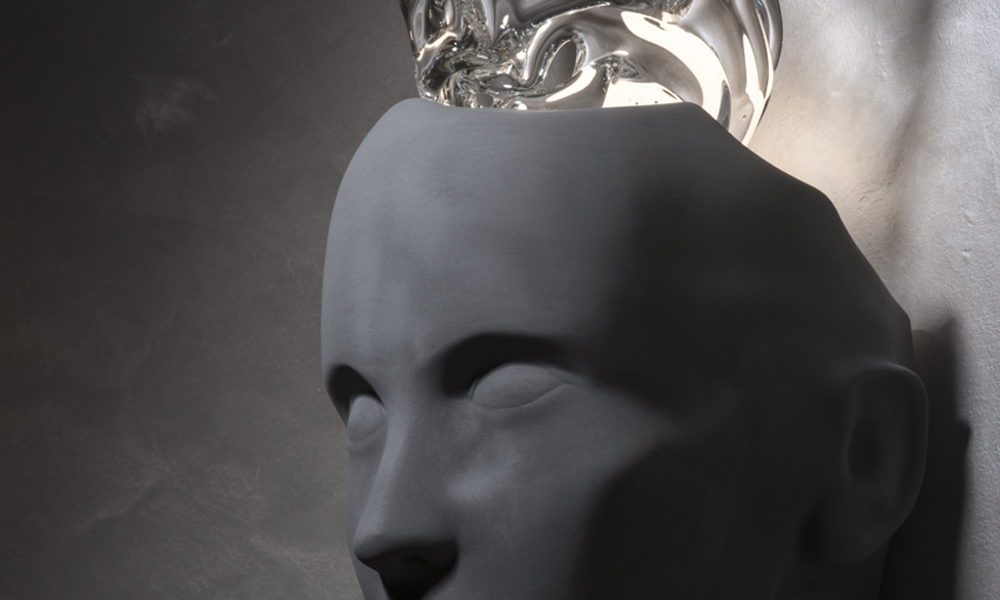 Kwambio is a 3D printing startup, headquartered in New York, with a factory based in Odessa, Ukraine. The company was founded in 2015 and became known for their development in innovations regarding 3D printing and additive manufacturing technologies. Kwambio 3D prints ceramics on-demand. Up to 1,000 various objects can be printed at their factory every single month. In 2017, the company manufactured more than 10,000 objects and shipped them to customers in Europe and in the United States.
All image copyrights are with Kwambio ltd.