Source, pictures and writing: Magnus Hermansson, Nyheterna P4 Värmland
Translation googletranslate, final edit, Yao vd Heerik

3D printed sculptures are exhibited in Karlstad
An unusual art combination was presented at the exhibition Clay Coherences in Karlstad, where modern digital technology meets ceramics. It's about sculptures printed with 3D printers.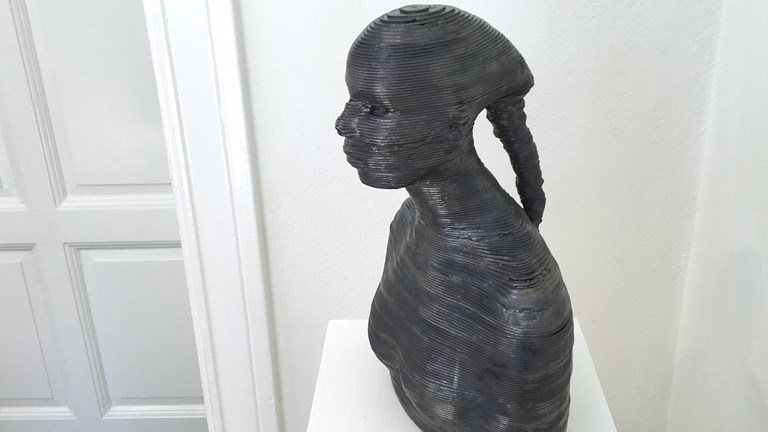 "The aim is to acquire new tools and develop ceramic art. One can compare when the electric turntable came, so many people said that "this will destroy all ceramics, nothing will be the same." And maybe it will not be the same, but maybe something new or new, " says Kristin Andreassen, a professor at the University of Oslo and Akershus.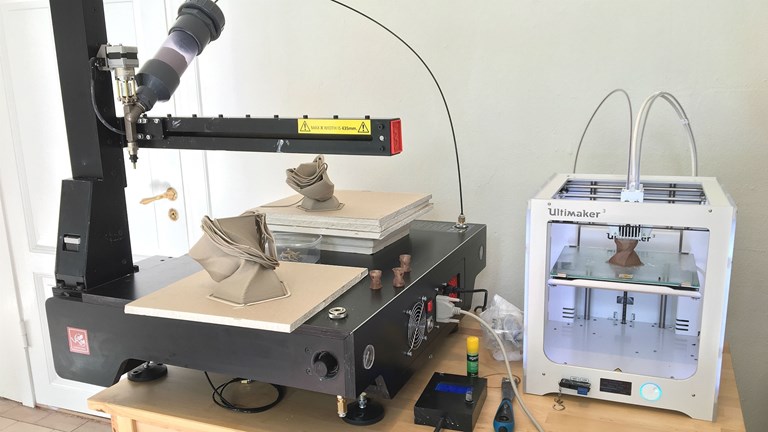 On Thursday 14 June, the exhibition was opened at Galleri Bergman in Karlstad, and the exhibition last a week..
Behind the exhibition lies Compoprint, a research group at the University of Oslo and Akershus Institute for Product Design. Partners from Estonia and a fellow from Turkey are also participating in the exhibition.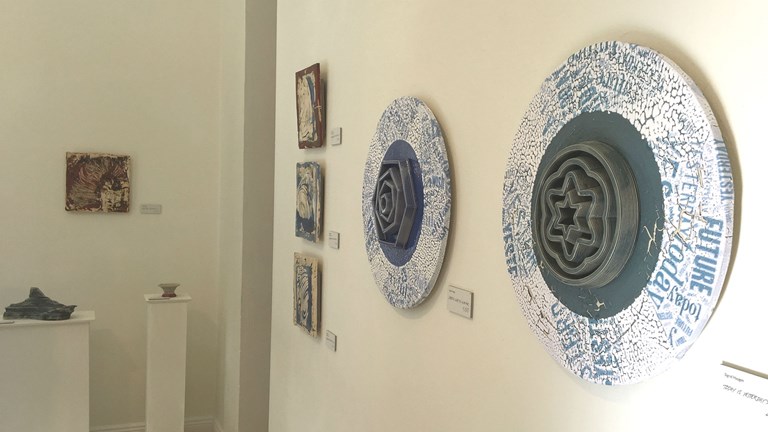 "We are a group of very different skills. There are engineers, ceramists, technicians. We help each other, and some make applications so that we get money for these amazing machines.
Kristin Andreassen has herself created some of the artifacts on the exhibition, including "Shadow", a bust of a woman with braid.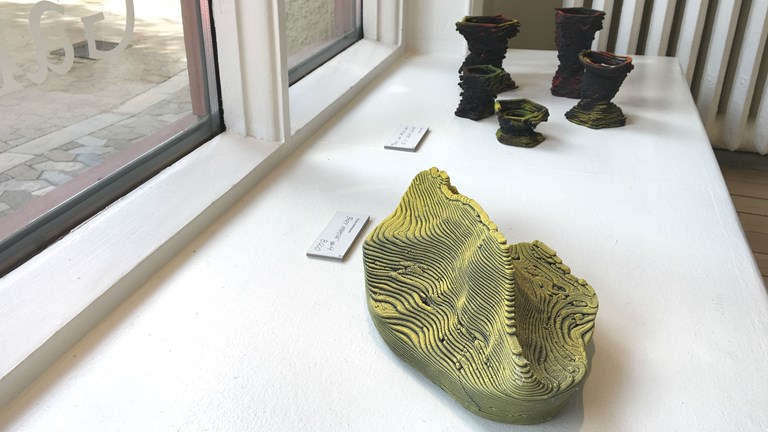 "I have done many sculptures similar to this before, then I have worked by hand. Then I thought, could the machine do something like that? I was looking for a computer program that animators use, I'm sitting at the computer with a drawing board and pen and can add and remove clay until I'm happy with the shape, "says Kristin Andreassen.
Read more in the full article here