Author: Marlieke Wijnakker
Tethon 3D files patent
Leading manufacturer of ceramic powders, Tethon 3D, has recently filed a patent for a 3D printer design that incorporates compression into a powder 3D printer. This design will significantly improve the strength of 3D printed ceramics and perhaps even other powder materials.
Ceramic is a relatively small player in the 3D printing material market. Compared to other 3D printing materials, such as thermoplastics and even metal alloys, ceramic can be more difficult to deal with. It requires glazes, binders and a kiln to properly set. But on the other hand, ceramic 3D prints do offer many benefits. It is recyclable, heat resistant, food safe and can create beautiful organic objects.
Tethon 3D has been at the forefront of ceramic 3D powder printing with the development of its own Tethonite Ceramic Powder as well as the Tethon3D Ceramic Liquid Binder. To educate consumers the company also provides resources and workshops about 3D printing with ceramic and has a portfolio of 3D printed ceramic products and sculptures.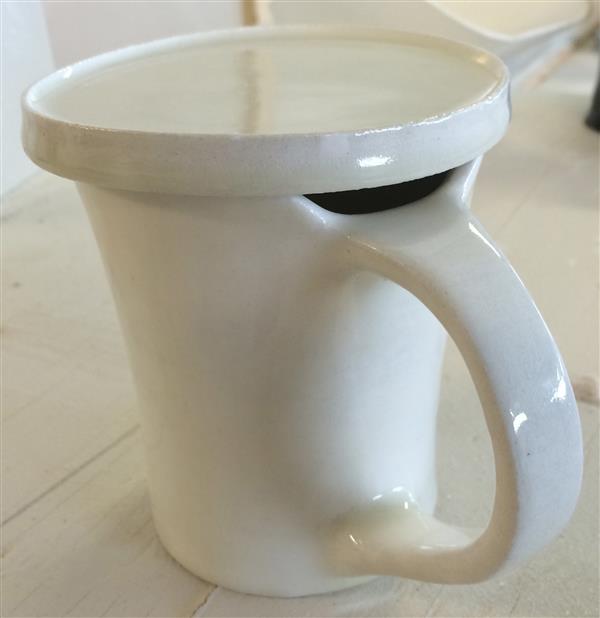 The new 3D printer design incorporates a compression plate that physically compresses the contents of the build bed at regular intervals throughout the printing process. This design actually simulates the process of hand-building traditional ceramic, porcelain, stoneware and earthenware products.
In manufacturing today, physical compression is essential for increasing the strength of clay and the resulting ceramic objects. Tethon 3D came up with the idea to use these valuable techniques in 3D printing.
It was actually the solution to a problem as the current powder 3D printers are not ideal for ceramics. Tethon 3D had already developed and patented Tethonite cermic 3D printing powder. The next step was to improve the 3D printer hardware. They aspired to design a powder-based 3D printer that was specifically optimized for ceramics.
The company's studies showed increased strength in 3D printed ceramics. A significant advancement in the field of ceramic additive manufacturing as this had never been achieved before.
Tethon 3D is a member of the American Ceramic Society and the National Council on Education for the Ceramic Arts. Tethon is the word for 'White Buffalo' in the language of the Omaha tribe of Native Americans. The animal exists in nature, though it is very rare.
A prototype 3D printer based on this compression technique has been built by the company, which is currently evaluating potential engineering partners to bring the technology to market. Their ultimate goal is advancing the ceramics 3D printing industry.
Source and pictures: Tethon3D website