Netherlands-based ceramic 3D printing specialist Vormvrij has announced the release of the LUTUM 3, its latest clay-extruding 3D printer. Prices are not yet available, but the company is aiming for a March 2017 release date.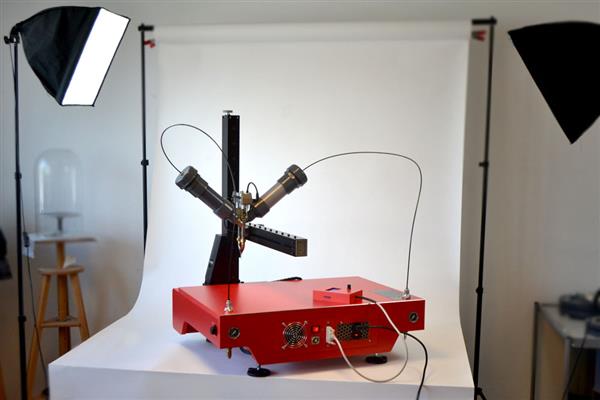 Clay 3D printing, a unique area of the additive manufacturing landscape, has its champions and its critics. Most would agree that the technology provides an exciting new means for creating ceramic products, whether for artistic, design, or functional purposes, but many would also argue that the technology—due to the specific materials involved—lacks the kind of precision with which 3D printing tends to be associated.
With the new LUTUM 3 clay 3D printer, Dutch 3D printing company Vormvrij is making a big statement to allay the fears of clay 3D printing skeptics. The company's new 3D printer, due in March 2017, will feature a closed system, suitable for use in different working environments, and will offer an improved extrusion system and dual-material printing. The latest working prototype of the LUTUM 3 was showcased at last week's Prototyping Expo in the Belgian city of Kortrijk.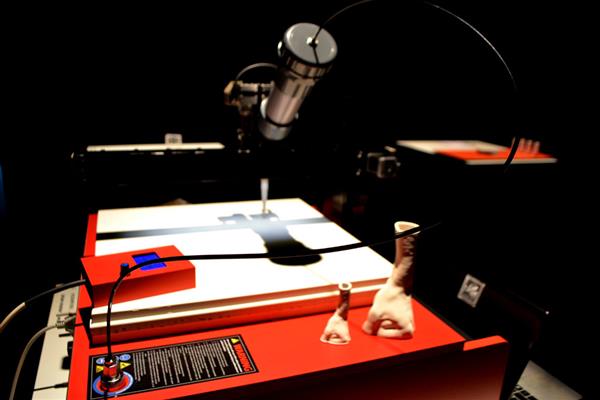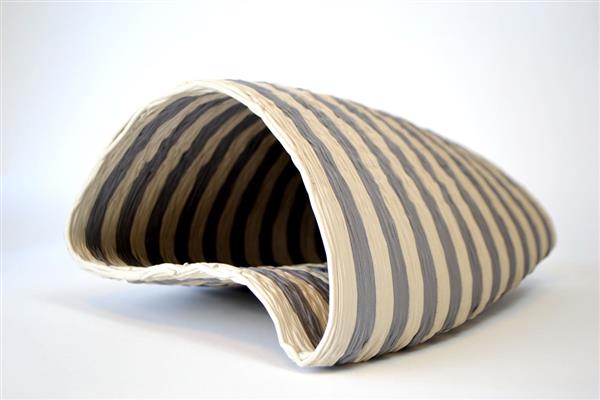 According to a press release put out on Friday, Vormvrij's latest clay 3D printer will tackle the biggest issues that those printing with clay have previous faced. For starters, the LUTUM 3 (unlike its predecessors) has all its moving parts and 24v electronics hidden inside powder-coated load-bearing structures, making them less liable to catching small bits of clay by accident. This closed system also makes the LUTUM 3 far more effective in dusty, damp, or other less-than-ideal printing environments.
Another important upgrade found in the LUTUM 3 is an all-new extrusion system, designed to cope better with tougher clay types. According to Vormvrij, different augers can be used for different clay types or viscosities, allowing for better performance when trying out one of the 3D printer's other new features: printing with two materials at once. Vormvrij had been working on a dual-material system for some time, and the LUTUM 3 sees the process coming out of the experimental stage.
The LUTUM 3's dual-material printing system enables users to create multi-material ceramic objects, but also allows them to create larger 3D printed items than would otherwise be impossible. This is because it is now possible to switch out a used-up cartridge while the other is currently printing. To demonstrate this process, the company successfully printed a 30-centimeter-tall structure using four clay cartridges and a total of three liters of clay. That print took around three hours.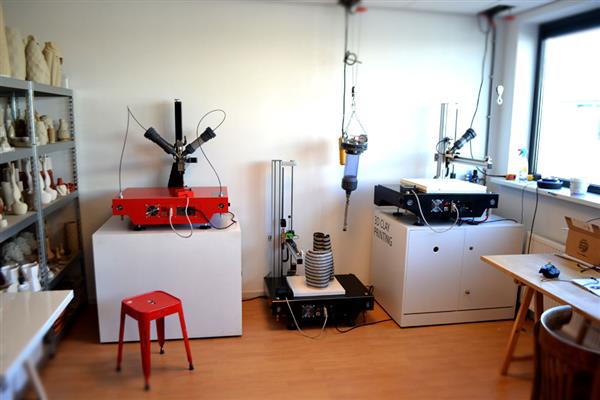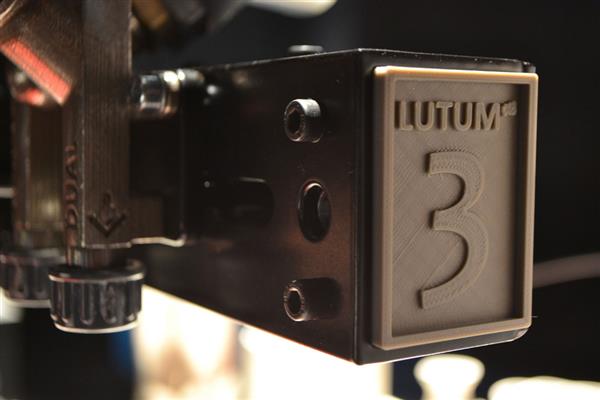 Although Vormvrij has already showcased a prototype of the LUTUM 3, the company still needs a few more months to finalize certain aspects of the 3D printer. The melamine-coated birch plywood base of the printer, which is red on the prototype, will be black on the production version, and small details will be added to CNC machined parts. Other LUTUM models will stay in production, since some users have voiced a preference for the existing open system, and two models—the MXL and Mini—have larger build volumes than the 3.
During the countdown to the March 2017 release for the LUTUM 3, Vormvrij has invited several Dutch designers and ceramists—including Burojet's Egbert-Jan Lam, Studio Wieki Somers, and Erik Jan Kwakkel—to test a prototype version of the machine. The designers' projects can be followed via Vormvrij's website and social media outlets.