Ceramic 3D printing company Deltabots has released their latest 3D printer in its line of 3D PotterBot machines. The $7,800 3D PotterBot V4.5 is equiped with DC servo motors and a large build envelope combined with high-volume 5,500 ml extruder.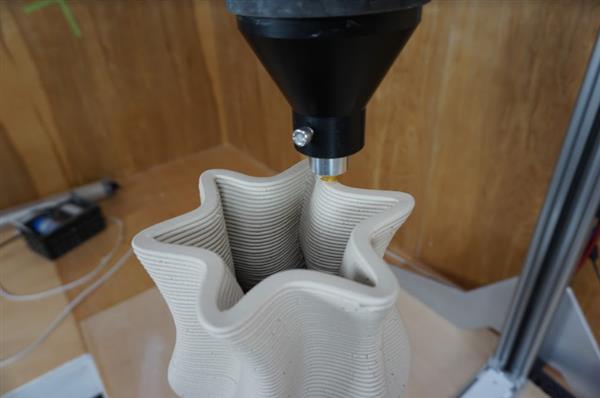 The PotterBot V4.5, a large machine which can print vessels up to 36″ (914mm) tall and holds 22 pounds of clay in its reservoir. The extruder is controlled by DC servo motors operating on a closed-loop system. This type of extruder uses direct nozzle extrusion, meaning users do not need to clean hoses or deal with complicated delivery systems or air compressors.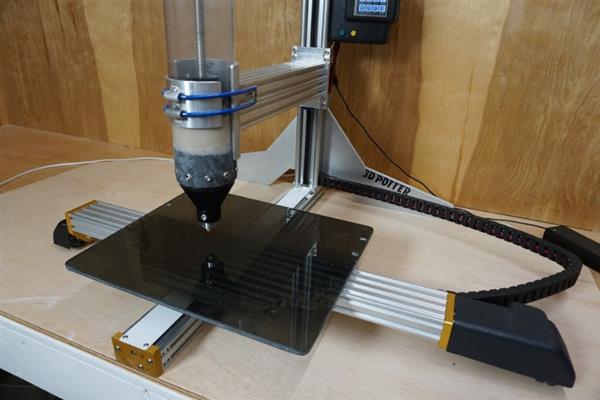 Deltabots' new ceramic 3D printer, which can extrude real clay straight from the bag, uses U.S.-made Acme lead screws and components from IGUS, a German company specializing in high-quality bearings, linear guides, and cable carriers. Users have the option of a number of nozzle diameters, all the way up to 16 mm, This gives them near-unlimited design possibilities in terms of size and detail. The 3D printer uses a unique system with a traveling X & Y axis and stationary Z-axis extruder. The X axis, supported by an innovative mechanism at the end of each rail, is able to travel freely on top of any flat surface on which it is positioned.
The 3D printer uses a top-of-the-range ARM Cortex-M3 processor for high performance and speed, while its compact and portable design means the 3D printer can be shipped overseas with ease.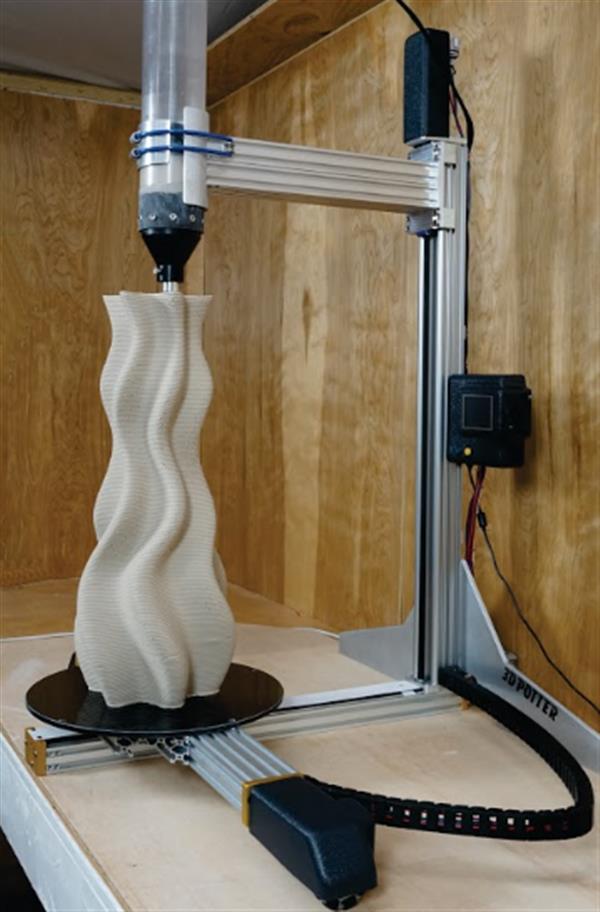 The extruder can be driven with any standard 3D printer controller that produces pulse, step, and direction signals. Other useful features of the printer include a touch-screen Control Center and direct USB servo connection.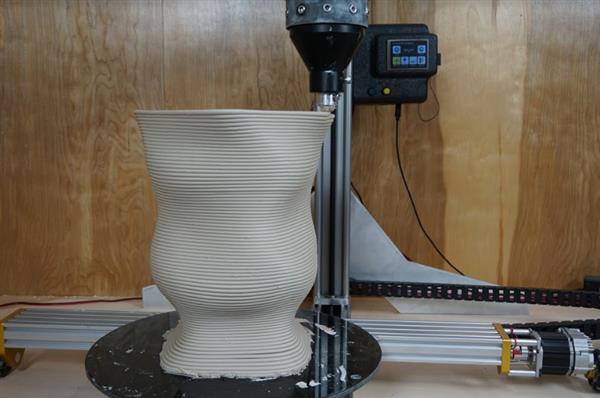 PotterBot V4.5 3D printer specifications: